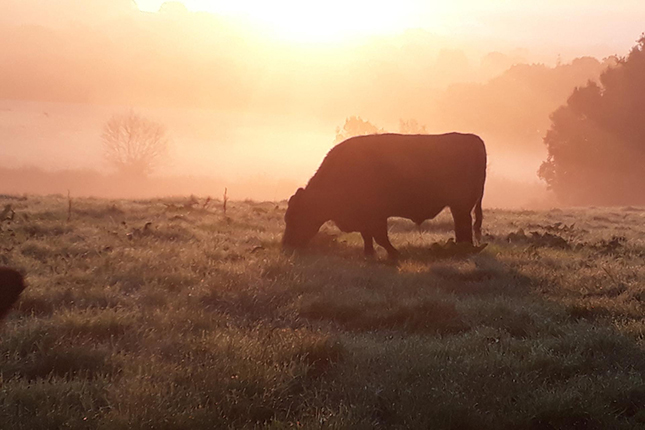 Our aim at Kittow Cattle is to give you a flavour of our scenery!
If you enjoy the countryside and would like to taste some of the best meat available, then why not combine the two?
If you buy one of our range of boxes, you will not only receive premier quality meat, but can also take pride in the knowledge that you are helping our local Blackdown Hills rural economy.
Our boxes are a very efficient way to purchase wholesome food. You will be saving money, time and effort as our chilled boxes are delivered to your door!
Our delicious meat has a flavour and texture that only comes with the very best preparation from field to fork. On our family farms, we rear Aberdeen Angus which are renowned for their tenderness and flavour.
Our pork comes from Wessex Saddleback pigs which have been bred with modern breeds noted for their taste and eating quality. All our animals are reared in an extensive traditional way. We also source chicken and lamb from quality local farms. All our animals spend most of their lives outside improving our scenery!
Our award-winning master butcher hangs and prepares our succulent meat in a local town, keeping food miles to a bare minimum.
Our range of boxes also are very popular as gifts, or if you prefer we can create a gift voucher so the recipient can redeem it when it suits them best. This can be the perfect present for people who appreciate fine food, and unlike most gifts it will last for several weeks!
To help with your budgeting we are now offering you the chance to set up a monthly standing order to receive a self-selection meat box on a regular basis. Please contact Dave or Sarah to discuss the box contents and the interval between deliveries that would suit you best.
We do hope one of our range of boxes will suit you, and we look forward to hearing from you soon.
Please use the link below to go to our order page.